AN ICON OF ART AND CULTURE IN THE HEART OF EUR
The Kennedy 20 building is located in the center of Rome's EUR district, a visionary urban design project dating from 1930s and is an unparalleled example of Rationalist architecture. It was the former headquarters of the Italian insurance company INA.
The building faces its exact semi-circular twin across a large ceremonial square – Piazzale delle Nazioni Unite – inspired by the classic design of Trajan's Market in Rome's ancient Forum.
The location is easy to reach by public and private transport: Kennedy 20 is 10 minutes by foot from the Laghetto park and the EUR Fermi and EUR Palasport stops on subway Line B; 10 kilometers from the city center; 4 km from the GRA ring road expressway access. The Fiumicino and Ciampino airports are reachable by car in around 20 minutes.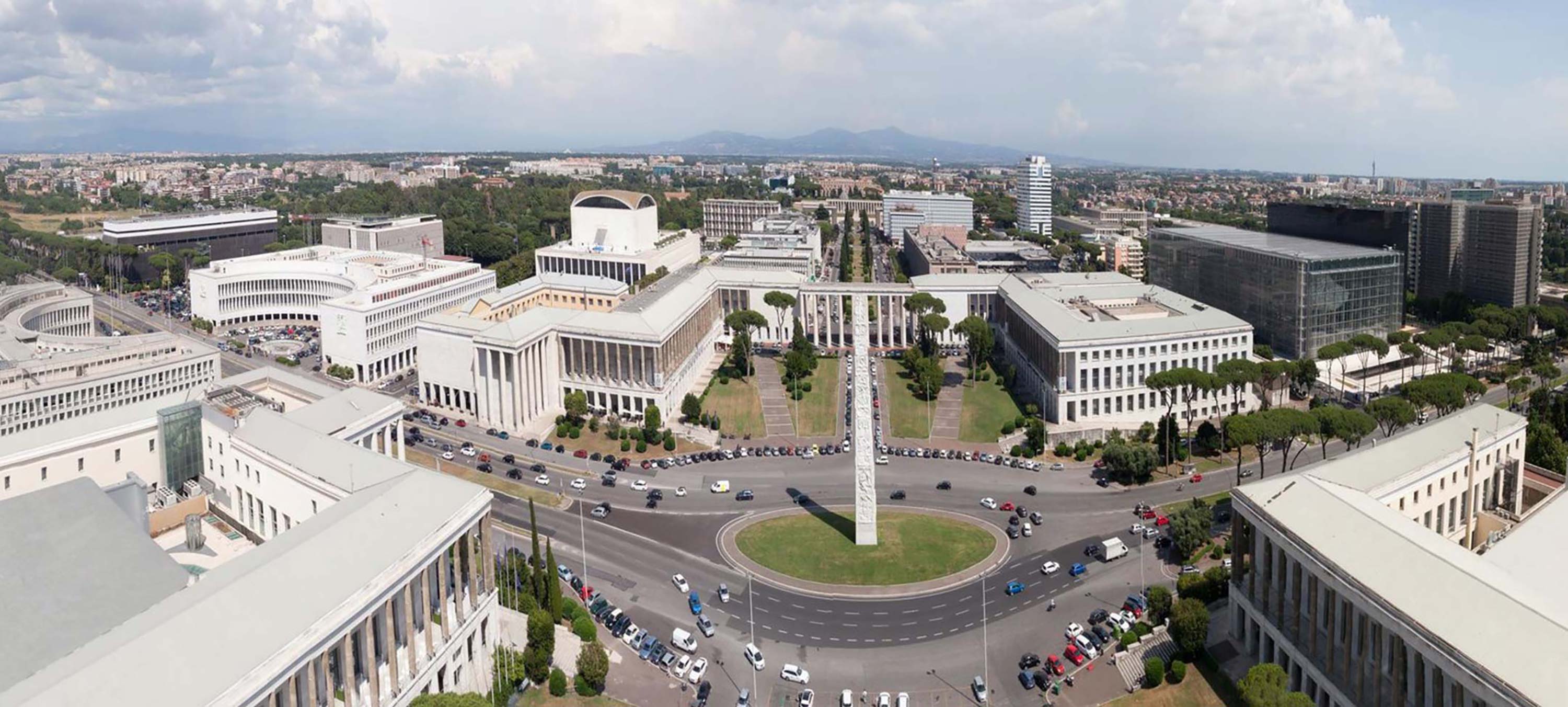 MUSEO NAZIONALE PREISTORICO ETNOGRAFICO LUIGI PIGORINI
MUSEO NAZIONALE DELLE ARTI E TRADIZIONI POPOLARI
NATIONAL MUSEUM OF THE EARLY MIDDLE AGES
PALAZZO DELL'ARTE MODERNA
CONGRESS CENTER "LA NUVOLA"
CENTRAL ARCHIVES OF THE STATE
MUSEO DELLA CIVILTÀ ROMANA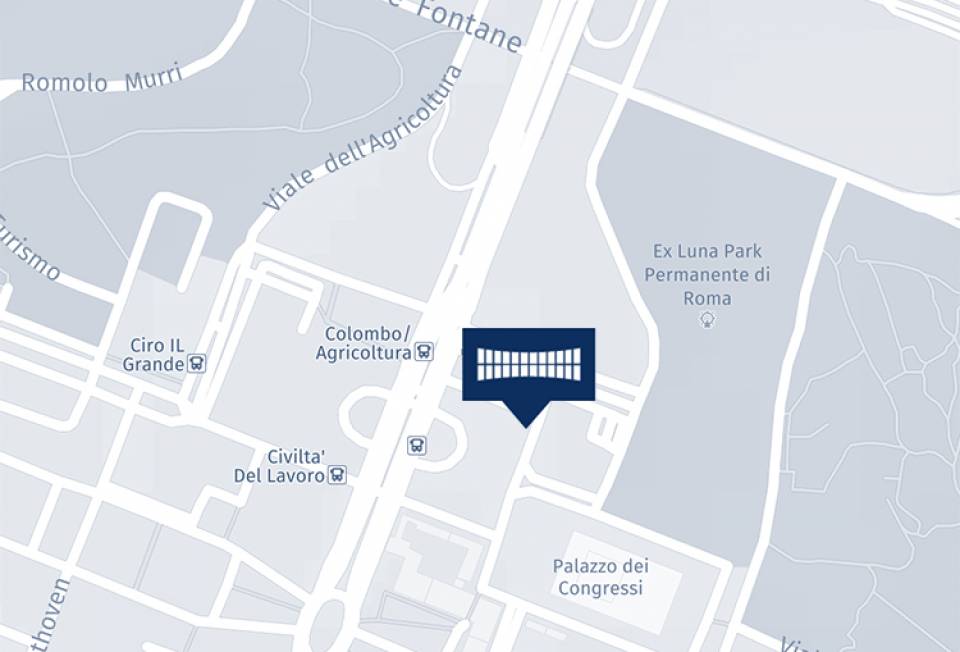 piazza j.f. kennedy, 20, 00144, Roma
BY CAR
From the GRA (Grande Raccordo Anulare) ring road: take Exit 26, direction EUR-Roma Centro
BY SUBWAY
Take line B to EUR Palasport and EUR Fermi stop and walk 10 minutes
BY BUS
Take lines 30, 170, 714, 791, 130F, N2, N3 to Colombo/Agricoltura stop
Take lines 703, 703L, 707 to Civiltà del Lavoro/Colombo stop
Take lines 763, 767, 777, 779 to Agricoltura stop