TAILOR-MADE FOR BUSINESS
A glowing example of Italian Rationalist architecture, with significant historical and artistic value, Kennedy 20 is able to satisfy a full range of workspace demands, offering highly prestigious office and retail spaces and re-interpreting them based on the very latest operational requirements.
All the areas allow for efficient, flexible organisation of space, providing for open-space or modular designs to meet specific needs. Similarly, a range of options are available in terms of layout and fit-out, thanks to the wide variety of surfaces and spaces on offer.
The spaces can be divided in a variety of ways: thanks to the ten stairwells and their lifts, as well as the option of a number of building entrances for exclusive use, it is possible to reserve made-to-measure, customisable premises.
Kennedy 20, whose appearance has remained unaltered for over 80 years and enjoys the protection of the Ministry for Cultural Heritage, has recently undergone significant redevelopment regarding the structure, architecture and systems and also comprising the restoration of prestigious decorative elements, the enhancement of the external areas and the terraces and the creation of a new underground car park.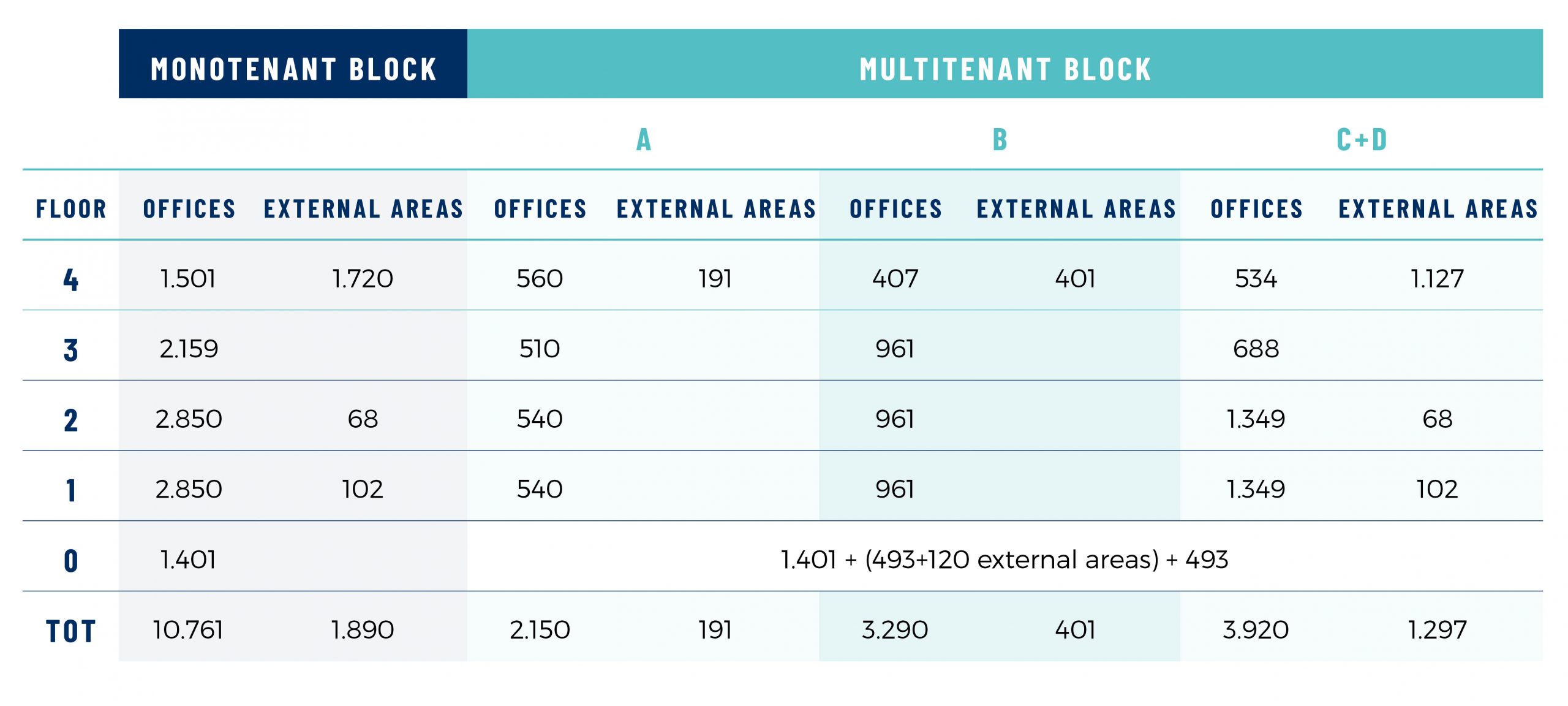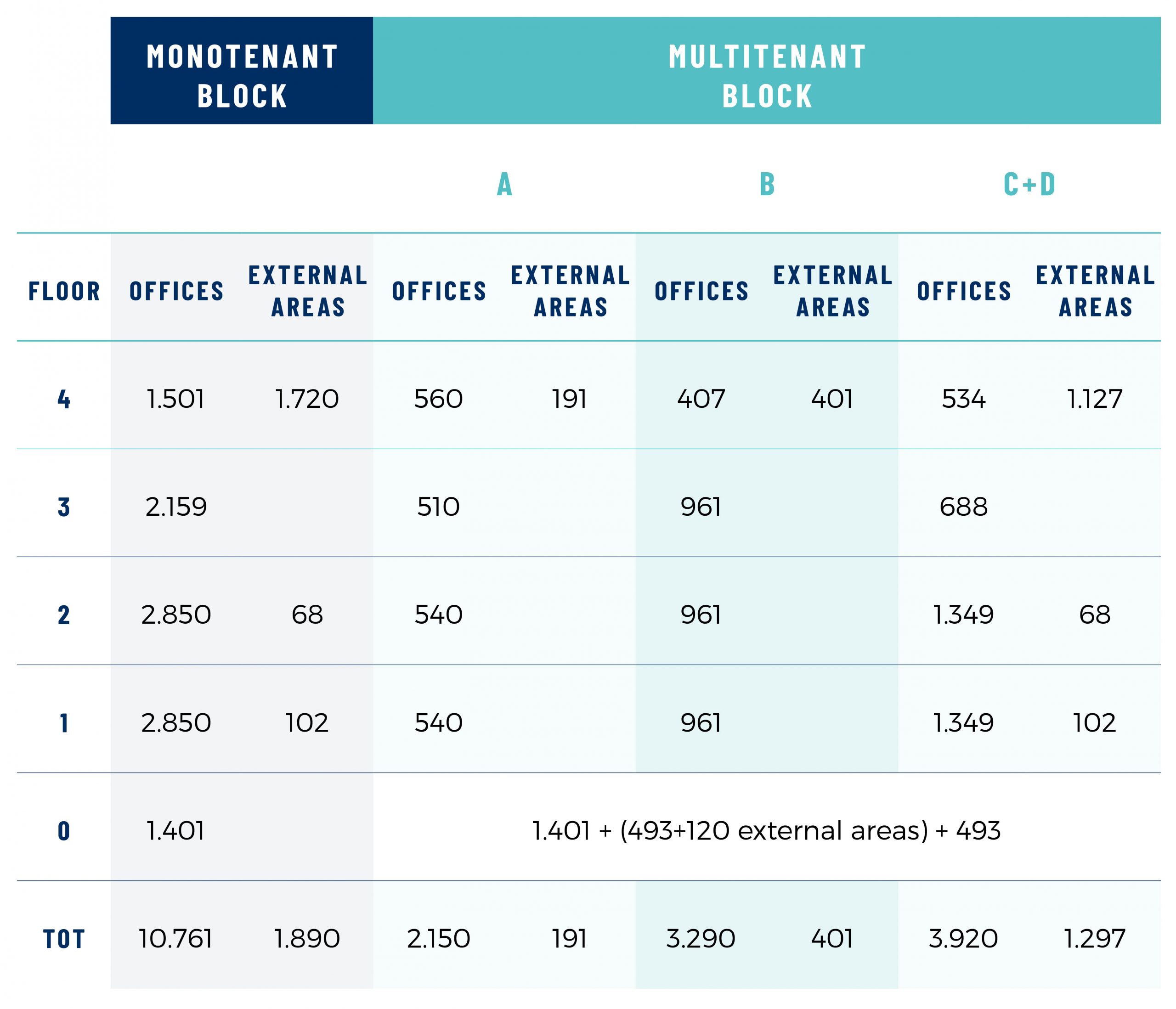 The complex spreads out around a main axis: the semi-circular exedra with the entrance in the centre, the main courtyard and the two symmetrical wings.
The distinctive, iconic main facade, with its monumental colonnade, is embellished with the high-reliefs "The Conquest of the Seas" and "The Fascist Empire" by Oddo Aliventi and Quirino Ruggeri, leading lights of the triumphalist aesthetic in vogue during the 1930s and 1940s.
The other facades are characterised by regularly alternating open and closed spaces, and the portico, with its hallmark barrel vaults, which surrounds the complex on three sides.
The whole of the Kennedy 20 complex is embellished with noble materials, starting from the main courtyard, with its pink granite corner pillars and columns, porphyry and white marble paving inspired by Michelangelo's design for Piazza del Campidoglio in Rome, and green cipollino marble on the upper levels. The floors inside are also tiled with marble, alternating with Slavonian oak parquet. The interior and exterior door and window frames, featuring an unusual variety of shapes, are made from wood and iron.